Traders worldwide choose MT4 for the forex trading opportunities it offers. It is widely considered to be one of the best trading platforms, largely due to its extensive list of features. This includes algorithmic or automated trading, trading robots (EAs), technical & fundamental analysis, indicators, trading signals, backtesting, and mobile trading. In this article, we'll walk you through the benefits of the MetaTrader 4 platform. We'll also look at how to register and download MT4 on MAC and android devices. The MT4 platform is available for Windows and Mac, as well as Android devices. The MT4 WebTrader platform allows you to trade online seamlessly from any device and without any downloads.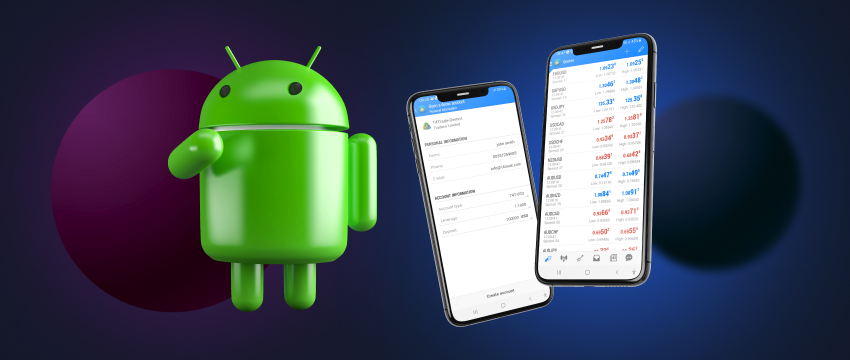 Benefits of the MT4 platform
MT4 appeals to traders of all skills level because of the tools it offers and its ease of use. The platform provides almost everything a trader needs for forex trading. Its advanced analytics tools also support the implementation of complex trading strategies, making for easy and flexible trading. Let's examine in more detail why traders across the globe find MetaTrader 4 so useful:
User friendly
The MT4 platform accommodates the needs of new and seasoned traders. It simplifies trading through an intuitive interface and strong functionalities. Tools like currency prices, indicators, signals, and charts can be accessed quickly.
Automated trading and trading robots
Algorithmic or automated trading is one of the strongest features of the MT4 platform. With this tool, traders can develop, test and apply trading robots (Expert Advisors) and technical indicators of any complexity. The indicator analyses the markets. The EA trades in them. A trading robot is essentially a program that opens, manages and exits trades using technical signals. Some of the technical indicators used in developing EAs include moving averages, oscillators, relative strength index, and others.
The benefit of automated trading is that it eliminates emotional influences that may negatively influence trade decisions. While algorithmic trading has shown to be fast and usually accurate, it is not without risk so must be carefully monitored to avoid large losses. Practically any trading strategy can be applied as an EA.
MT4 advanced analysis tools
MT4 offers an extensive range of technical analyses to help a trader analyse the market. This includes:
30 built-in technical indicators
2000 free custom indicators and 700 paid ones
24 analytische objecten
interactive charts with 9 timeframes allowing for quick response to any price changes
Access to this range of tools allows a trader to quickly detect market fluctuations and identify the best time to trade.
Assessing trades through backtesting
With backtesting, a trader can test trading strategies on past time periods. Trading rules are applied to historical market data so traders can evaluate the benefit of different trading concepts. Based on the outcome, traders can then better optimise their trading strategies and apply them later in their own trading practices. 
Trading with T4Trade
T4Trade is a popular broker globally. T4Trade's MetaTrader 4 trading platform allows traders to test their trading strategies and techniques using many useful features. Traders have access to 300+ tradable instruments across 6 asset classes. This includes shares, indices, forex, futures, metals and commodities. There are also multiple different accounts for a trader to choose from, suited to a variety of trading styles and levels of expertise. Traders can also take advantage of flexible leverage, low spreads, advanced analysis, and other exclusive trading tools.
T4Trade and MT4 Login Live Account
Upon registering with T4Trade, you will receive three emails:
One that says, "Welcome to T4Trade"
A second email that says "Your Live account has been approved". It will also include your login information such as your login number, MetaTrader 4 login password, server name, and account currency. Please have this info at hand, as you will need to enter it later.
A third email titled "Required Documentation."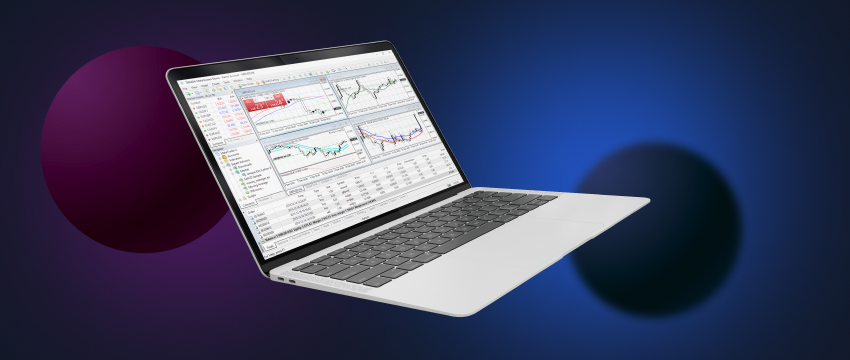 Downloading MT4 on Android and MAC
You can now download MT4 on your Android phone or on your Windows and Mac desktop or laptop computers from either the T4Trade website or the Client Portal. The Android device can be downloaded straight from the Google Play Store.
Website
Android: Visit the T4Trade website and select Platforms, tap MetaTrader 4, then Android and finally tap on "Download MT4 for Android." At the bottom of this page, you can also find our MetaTrader 4 Android guide on how to download, install and use MT4.
MacOS: Go to the T4Trade website and select Platforms, tap MetaTrader 4, then MacOS and finally tap on "Download MT4 for MacOS."
At the bottom of either page, you will find a MetaTrader 4 Android or MacOS guide on how to download, install and use MT4.
Client Portal
You can also download MT4 on your Android device or MacOS computer via your Client Portal. Tap on Trading Platform on the left of your dashboard and then choose the Android or MacOS version.
MetaTrader 4 app for Android
To download the MT4 Android app, go to the Play Store, search for MetaTrader 4, select it, tap the "Install" button and then tap "Open" after installation is complete. It will open automatically.
How to log in to MT4 Android: Adding your credentials
Select "Manage Accounts" from the main menu and then tap the "+" symbol in the top right corner to "Log in to an existing account." Search for your server and then enter your credentials.
Quotes tab
The Quotes tab will automatically open and you will be able to view live quotations. If the Quotes tab does not open, re-enter your credentials. If you can see the live Quotes, then you are logged in!
Disclaimer: This material is for general informational & educational purposes only and should not be considered investment advice or an investment recommendation. T4Trade is not responsible for any data provided by third parties referenced or hyperlinked, in this communication.