There are many ways to trade the financial markets, all of which require a good understanding of financial market news and trends. This requires a combination of knowledge, analysis and keeping ahead of current events and announcements, both politically and economically. In this article, we'll look at some of the ways to help you do this more effectively.
Stay informed
Make it a habit to follow reputable news sources regularly. Look at platforms like Bloomberg, The Wall Street Journal, Financial Times, CNBC, MarketWatch, the Economist, Fox Business, Reuters, etc. These sources provide up-to-date information on economic indicators, market trends, company news, and expert analysis. Set up Google News alerts so that you stay informed of any sudden or unanticipated headlines or announcements in real-time. Consider signing up with a renowned broker like T4Trade and access their LiveTV for daily in-depth market analysis and trading tips from an expert team of presenters and research analysts.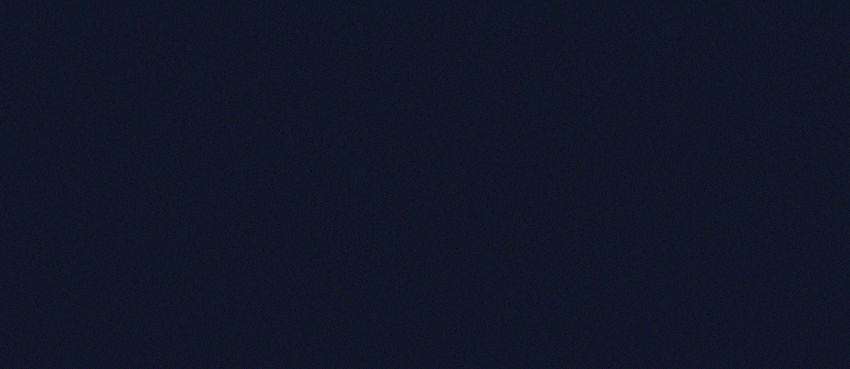 Understand market terminology
Learn everything you can about trading and familiarise yourself with common financial terms and concepts like earnings reports, indices, commodities, IPO, stocks, bonds, derivatives, bullish, bearish, going long, going short, etc. This will help you comprehend news articles and discussions related to the financial markets.
Follow global economic indicators
Constantly monitor key economic indicators that can impact financial markets. Some of the most important lagging indicators include GDP growth rates, interest rates, inflation rates, unemployment rates, and the Consumer Price Index (CPI). While the Consumer Confidence Index (CCI) is considered a leading indicator, it is often treated as a lagging indicator too. Other leading indicators include manufacturing activity, bond yields, inventory levels, the stock market, the housing market, and building permits.
Understanding leading and lagging indicators can help traders or investors get a better sense of the overall health of the economy and the factors that can influence market trends significantly.
Assess company reports
Analysing quarterly and annual reports released by publicly traded companies offers a treasure trove of insights. These reports will typically contain key data like a company's financial performance such as revenue, earnings, cash flow, liquidity, debt level, vision and outlook, and other critical information. Understanding the fundamentals of a company will help you evaluate investment opportunities and industry trends.
Monitor geopolitical events
Financial markets can be significantly impacted by geopolitical events like elections, policy decisions, trade agreements, civil unrest, or even war. It is, therefore, crucial to monitor global political affairs and stay updated on all developments, in order to anticipate potential implications on the economy and markets.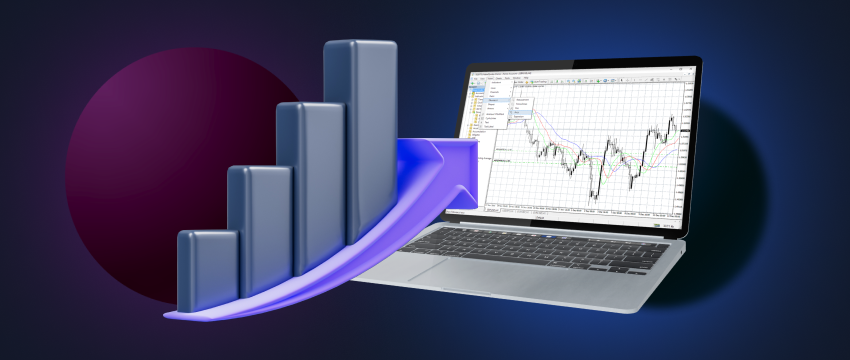 Track market sentiment
In the same way that you would monitor geopolitical events, so too should you pay attention to market sentiment and investor behaviour. Refer to indicators like investor surveys, volatility indexes and trading volumes in order to assess what investors are thinking or feeling about the market in its entirety, or even a particular asset class. In this way, you'll be better able to gauge market trends and anticipate potential shifts.
Use financial analysis tools
Make use of financial analysis tools and software to analyse price movements, identify trends and spot investment opportunities. These tools can help you make informed decisions based on technical and fundamental analysis. The MetaTrader 4 (MT4) platform is likely the most popular trading platform in the world. Used by millions of traders in countries across the globe, MT4 offers a wealth of analysis tools to help you along your trading journey and improve your trading skills. This includes:
30 built-in technical indicators
2k+ free custom indicators and 700 paid ones
24 analytical objects (lines, channels, shapes, arrows, Gann and Fibonacci tools, etc)
The MetaTrader 4 trading platform also offers advanced charting capabilities, including an unlimited number of charts that can be customised, and to which graphical objects and indicators can be applied. Symbols can also be displayed in 9 timeframes. Traders can also view more detailed quotes as well as combine graphical objects and technical indicators on different periods of one symbol.
Listen to a range of expert opinions
Consulting expert opinions from reputable analysts, economists and financial advisors can widen your scope of knowledge about global markets, as well as provide valuable perspectives. Always remember to gather a range of viewpoints instead of relying on one person's sole opinion. No one can accurately predict market movements all the time so do your own research and apply logic and reason to all your trading decisions.
Further enhance your understanding of financial markets and trends by attending financial seminars, webinars, and conferences, and engaging with other professionals in the financial space. Networking with your peers and experts will provide great opportunities to exchange ideas and insights.
Practice and learn from experience
If you're just starting your trading journey, gaining hands-on experience in a way that doesn't put your own capital at risk is key. Opening a demo trading account with a powerful broker like T4Trade will help you acquire the knowledge and confidence required to be a successful trader.
A demo account offers a simulated trading environment in which you can practice your trading strategies and learn more about using practical technical and fundamental analysis tools to navigate fluctuating market conditions. You can experiment with opening and closing positions using virtual funds, to get a better feel for what trading in a real live trading environment will be like. Once you've acquired sufficient skills, consider opening a live account and start investing in financial markets with caution, using small amounts as you gradually increase your exposure to global market dynamics.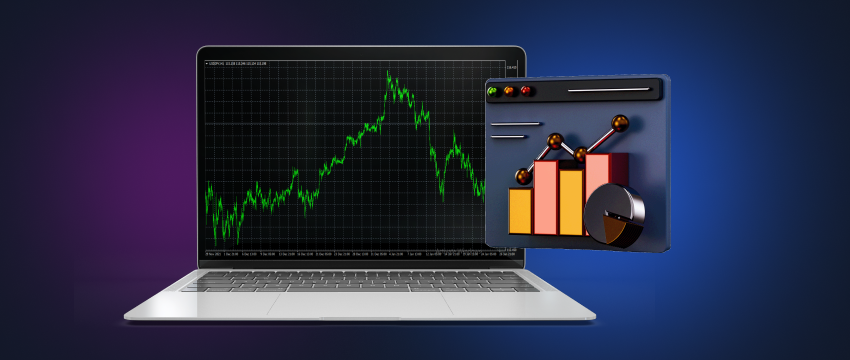 T4Trade 学院
As you learn more about trading using a demo trading account, improve your trading knowledge through T4Trade Academy's unique educational resources, forex podcasts, forex webinars, trading videos and LiveTV. Acquire exclusive market and trading insights for beginner and experienced traders and boost your understanding of financial market news and trends.
T4Trade Secrets to Successful Trading
T4Trade appeals to traders around the world for many reasons. This regulated broker offers the fastest possible execution of trades, a wide range of financial instruments across 6 asset classes, some of the lowest spreads and competitive pricing, and a high-quality 24/5 multilingual customer support team to provide you with all the assistance you may require.
Disclaimer: This material is for general informational & educational purposes only and should not be considered investment advice or an investment recommendation. T4Trade is not responsible for any data provided by third parties referenced or hyperlinked, in this communication.