MetaTrader 4 is used to trade a variety of financial instruments including some of the world's most popular cryptocurrencies. In this blog, we'll look at the benefits of using MT4 for crypto trading.
More on MetaTrader 4
Developed by MetaQuotes in 2005, MT4 has since gone on to become the most popular trading platform in the world. Easily downloadable on desktop or mobile devices, the platform is renowned for its ease of use and the level of stability it offers. MT4 offers crypto traders a range of robust features from advanced analysis tools and charting features, to technical indicators and flexible trading options.
MetaTrader has also won over global traders due to the simplicity of its interface, streamlining the execution of trades, and providing easy access to the platform's many tools. The stability of the system additionally adds to its appeal worldwide, mitigating the adverse effect of any potential downtime. This ensures traders can enjoy an optimal trading experience 24/7.
Algorithimic (automated) trading is another favourite feature of MT4 software. With it, traders can develop and depoly trading robots to execute trades, implement trading strategies, and create crypto signals. Automated trading also plays an important role in mitigating the risk that one's trading psychology poses to trading outcomes. Human emotions like fear, greed and impulsiveness oftentimes get in the way of making rational trading decisions. Automated trading helps to minimise adverse consequences.
MetaTrader 4 also offers traders access to an active, collaborative online community where they can come together to communicate and discuss issues, exchange ideas and insights, ask questions or get help.
Cryptocurrencies as CFDs
MetaTrader 4 supports CFD trading on a number of different cryptocurrencies. A CFD is a contract for difference between two parties, a buyer and a seller. The CFD enables you to trade on the price difference between the initial value of an asset and its value when the CFD was entered into. Through CFDs, traders can speculate on cryptocurrency price fluctuations without having to own the underlying asset.
Crypto CFD trading also usually comes with access to large amounts of leverage. This allows a trader to enter larger trades that what their account balance would usually permit, in order to potentially maximise profits. While leverage increases the opportunities for making larger gains, it also exposes a trader to massive losses as well. This is what makes building and implementing an effective risk management plan vitally important.
Popular features of CFD crypto trading
There are several reasons that make cryptocurrency trading so popular. For one, you can go long and short, and you can trade without having to own the crypocurrency you are trading. Markets are typically open 24/5. They are highly volatile with cryptocurrencies often moving faster than more traditional currencies. CFDs also use leverage but don't forget that leverage magnifies profit and loss, so exercise caution.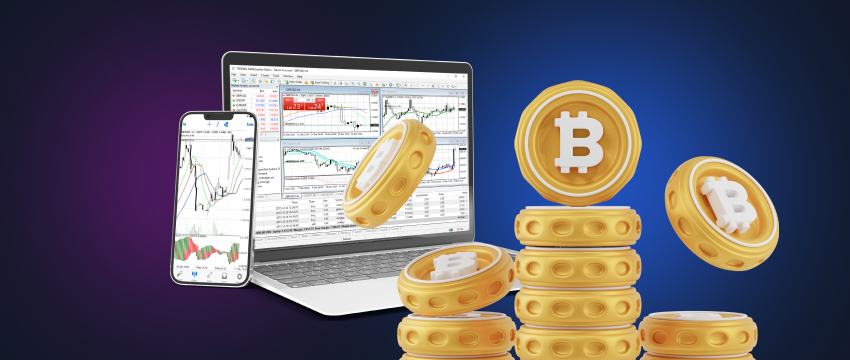 Starting your cryptocurrency CFD trading journey
Regardless of what financial instrument you intend on trading, finding a reliable CFD broker is the first step. This requires extensive research to gather as much feedback as you can on the broker before making your choice. Refer to client testimonials and trader opinions.
Review the broker's website to ensure you understand their entire offering, be this account types, relevant fees or charges, spreads, leverage, margins, etc. Establish whether they're regulated by a reputable authority to avoid being scammed by misleading information. Evaluate the quality of their customer support through all their communication channels.
This includes telephone, live chat or email. Ensure they have the expertise to help you become a more skilled trader and are capable of answering all of your trading related questions.
Once you've gathered and analysed this information, you can then proceed to select the broker that best caters to your trading style and open a trading account with them. Before you commence trading however, first build a trading plan that will serve as the guide for how you will trade. A trading plan will include your primary trading objectives and the rules to follow in order to attain them. The trading plan will also integrate effective risk management tools to safeguard your capital.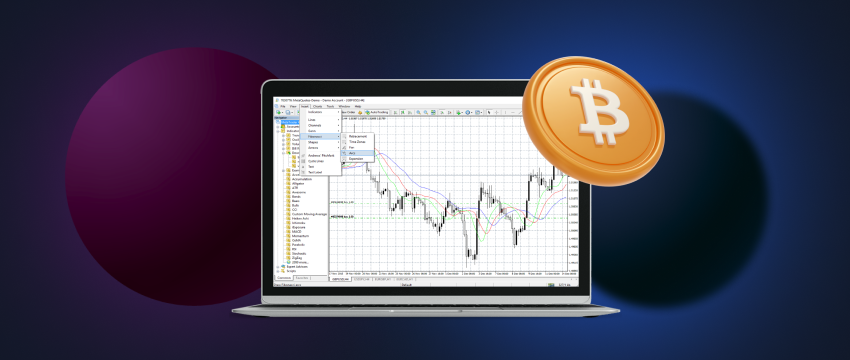 Consider a demo trading account first
Even after you've selected a broker, you may find yourself hesitant to embark down the road of live trading. In this instance, consider first opening a demo trading account with the broker in order to gain more experience. A demo trading account offers a simulated trading environment for you to test crypto trading, without putting your own money at risk.
A demo account mimics live trading so you can implement your trading strategies in order to assess different outcomes and make the necessary tweaks. Using virtual funds, you can open and close trades as you would in a real trading environment, helping you gain crucial insights into trading. A demo trading account also provides you with the opportunity to learn more about the broker. It will help you better gauge what trading through them will be like, and the type of customer support you can expect to receive. Over time, once you've built the confidence to trade with your own funds, and are sure the broker meets your needs, you can move over to a live trading account.
Make learning a continuous process
In the course of selecting your broker, ensure you choose one that provides you with the tools to become a skilled trader. T4Trade's Academy is a great resource for learning everything that you can about opening and closing trades, technical analysis, and so much more. Access educational resources such as videos, podcasts, webinars, blogs, LiveTV, etc, to widen your scope of knowledge and build your expertise. Get answers to the questions you want to ask and acquire a wide range of tips to help you make more informed trading decisions.
AVISO DE RESPONSABILIDAD: Esta información no se considera asesoramiento ni recomendación para invertir, sino que es una comunicación de marketing